Past Events
Good news for all who were unable to attend our sold out 2016 Lloyd Old Lecture, with Richard Taruskin and Prof. Scott Burnham! Taruskin's thorough and provocative lecture is now online. The lecture featured musical guest Adam Kent, who performs a selection of Russian piano works. Last year's lecture was a great success, requiring—for the first time in the series' history—an overflow room to accommodate audience demand. We hope you enjoy this stimulating talk as much as we did.
read more
This year's lecture with Roger Scruton was a wonderful success. We were turning away people at the door! Please check back with us next week for a full write up of the event and news of what is to come. In the mean time, for those who were unable to attend, video of the lecture is now available. Watch in good health.
read more
The speaker at this fall's Lloyd Old and Constance Old Lecture is philosopher Roger Scruton. Scruton's lecture will be followed by a response and interview with music journalist and current visiting professor Greil Marcus. "No time to rejoice for those who walk among noise and deny the voice" Ash Wednesday T. S. Eliot Walking Among Noise Tonality, Atonality, and Where We Go From Here Friday, October 16, 2015, 7:30pm Elebash Recital Hall The Graduate Center, CUNY 365 Fifth Ave, New York NY 10016 Taking a cue from Eliot's famous line, Walking...
read more
On October 22, 2014, Kronos Quartet's founder David Harrington joined with NPR's Brooke Gladstone for a stimulating conversation about Kronos's contributions to the modern string quartet. Harrington and Gladstone discussed Kronos's origins in depth, including Harrington's earliest influences and the state of the contemporary chamber music/quartet scene at the time Kronos was founded in 1973, as well as the legacy that Harrington and Kronos have left to the string quartet in the 21st century. The talk was a great...
read more
Thanks to everyone who helped make our last event, Strings Attached, a conversation with David Harrington and Brooke Gladstone, a great success! If you were unable to attend or would like to revisit the talk or performances, you can listen here (video forthcoming). Stay tuned for news of the next, fall 2015 event, about which we are eagerly brainstorming!
read more
Wednesday, October 22, 2014
Innovative violinist David Harrington, founder of the Kronos Quartet, will be speaking about his music and career at the Graduate Center this coming Fall. This event will also feature a live performance of music selected by Harrington.
Harrington was inspired to form Kronos in 1973 after hearing a performance of Black Angels, an avante-garde piece by George Crumb. The new group quickly expanded into unconventional territory, performing renditions of songs by jazz artists, such as Ornette Coleman and Thelonious Monk, rock artists like Jimi Hendrix, as well as repertoire from past masters and contemporary composers.
read more
July 19, 2013:  Paul Griffiths' lecture and discussion "We Are What We Hear" is now ready to view.  The entire lecture, musical interlude, and discussion with Jeff Milarsky is available through streaming video here.
read more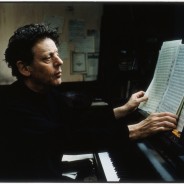 Tuesday, October 15, 2013
Composer Philip Glass discusses his music and how the process of artistic collaboration with exceptionally creative minds (including Robert Wilson, Allen Ginsberg, Ravi Shankar, and Godfrey Reggio, among many others), has shaped his musical output. Their artistic partnerships have undoubtedly had an impact on New York cultural landscape and, in the process, have contributed noticeably to the creative economy of the city.
read more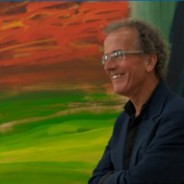 Friday, May 10, 2013
Acclaimed music critic and author Paul Griffiths will present a lecture followed by a conversation with conductor Jeff Milarsky about the changing consumption, creation, contexts, and valuations of today's music. The event includes music by composers Rebecca Saunders and Hans Abrahamsen.
read more
April 18, 2012
The first lecture of the series will be given by Charles Rosen, celebrated pianist and writer upon whom President Barack Obama conferred the National Humanities Medal in early 2012. Rosen is the author of the acclaimed The Classical Style, a frequent contributor to The New York Review of Books, and a passionate advocate of new music.
read more